Music Charter School Website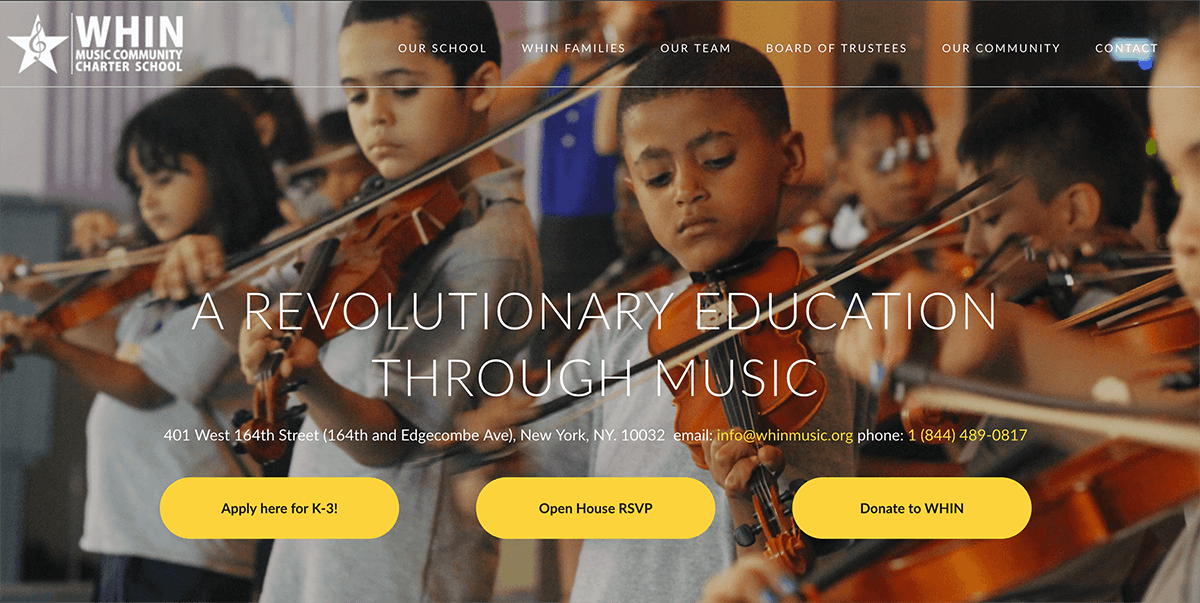 Project Details
New York City's Washington Heights and Inwood Music Community Charter School provides rigorous academic instruction, intensive music education and a positive learning environment.
The school is an outgrowth of the WHIN Music Project, a grassroots music program inspired by El Sistema- a social program that has transformed the lives of millions of children all over the world through music education and civic engagement.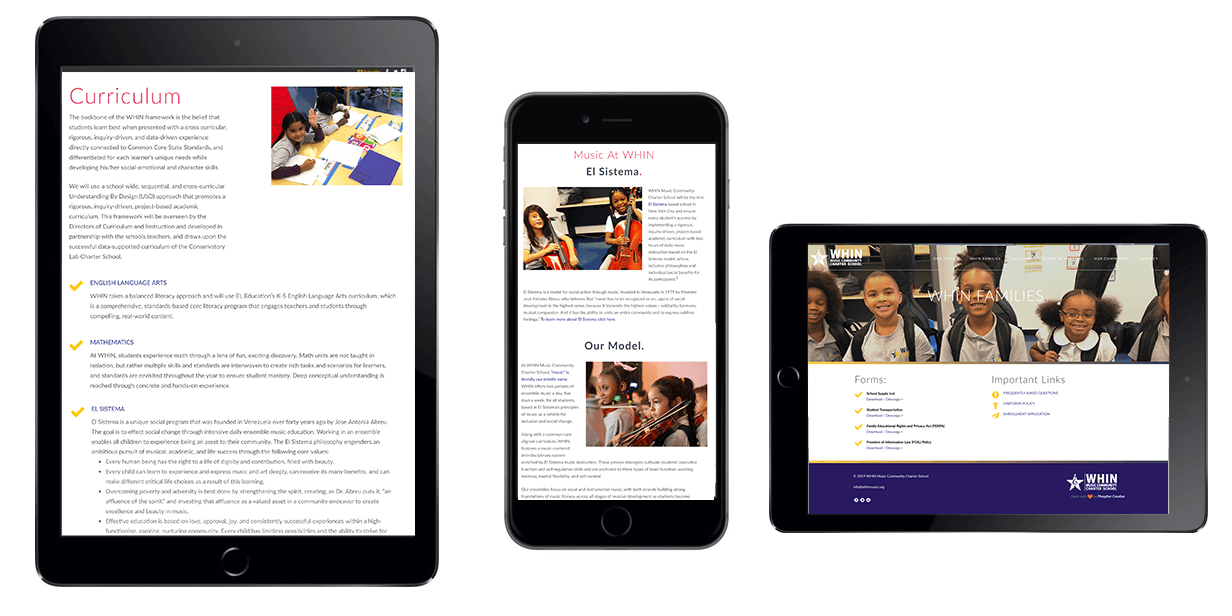 I created a WordPress CMS-based website that provides a platform for engagement among community members, staff, board members, and potential donors – while looking pixel-perfect on any device.  I added additional web app functionality to enable prospective families to apply and enroll to the school; while allowing school admins to track candidate applications.
Details
Skills Used
Client
WHIN Music Community Charter School
Project Link