Google Analytics: Data Studio Dashboard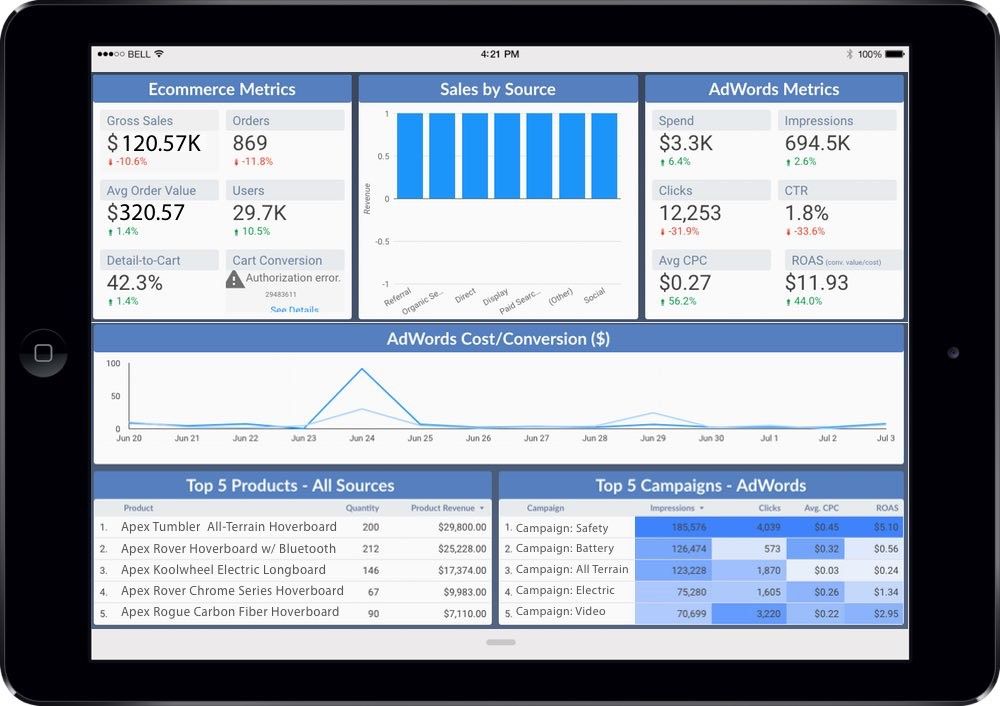 Project Details
I created this analytics dashboard so that one of my e-commerce clients could measure important sales, traffic and marketing data.
Built in Google Data Studio, this dashboard gives the store owner on-demand access to their marketing data.
Key performance indicators such as users, sessions, traffic channels, and mobile device data are all displayed in an easy-to-manage interface.
UX Design Process
---
1) Client Interview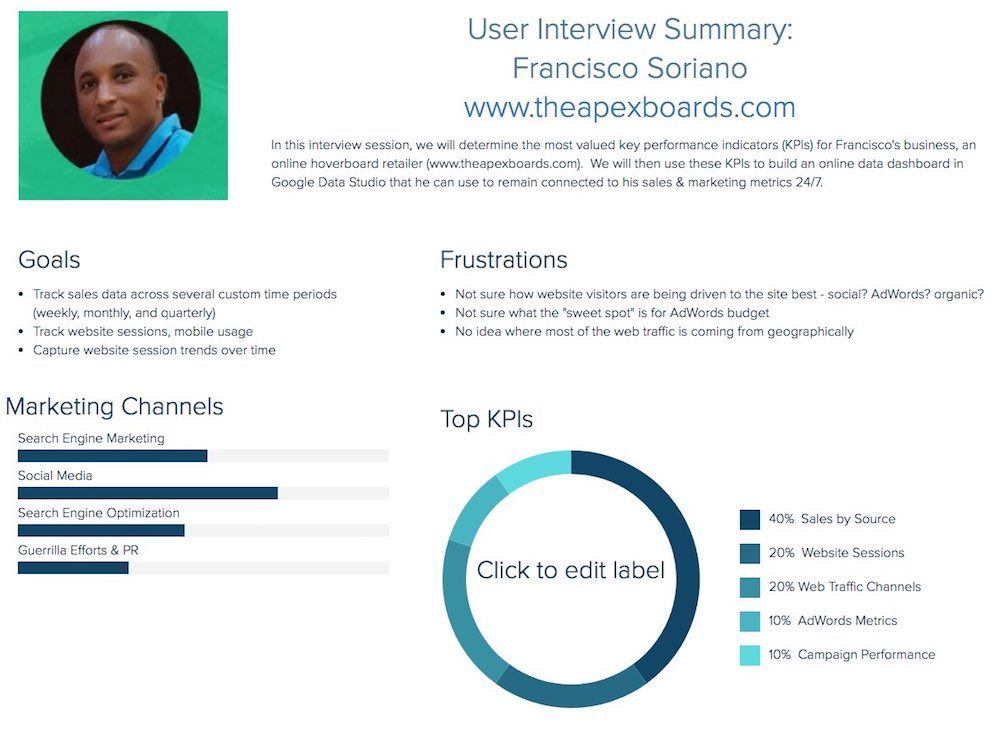 2) Google Data Studio Dashboard – Sales and Adwords Data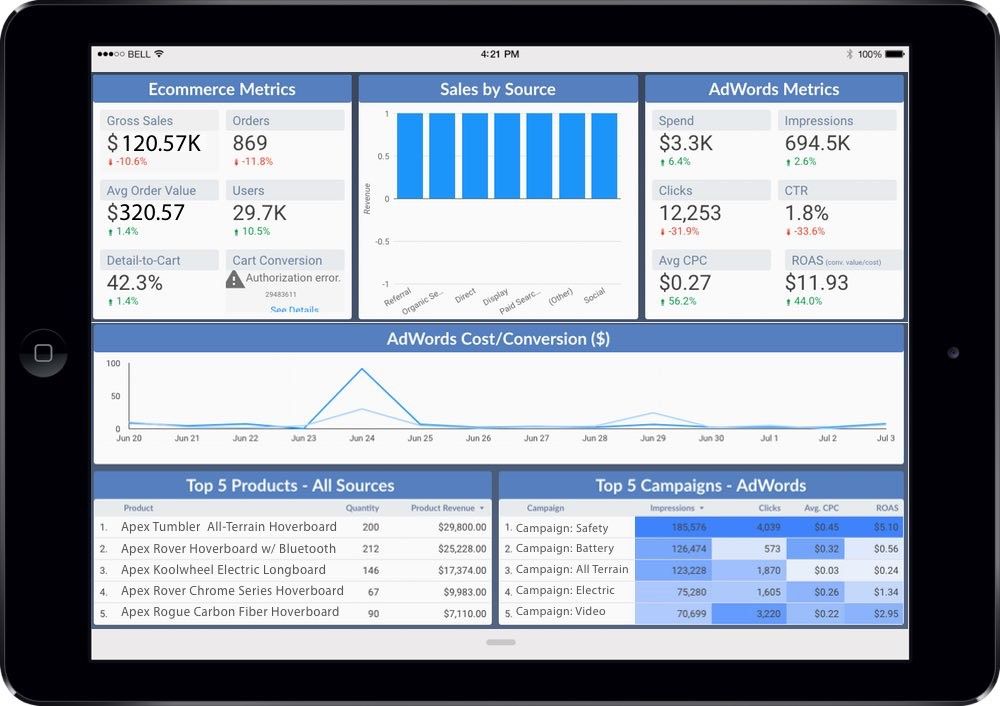 3) Google Data Studio Dashboard – Website Sessions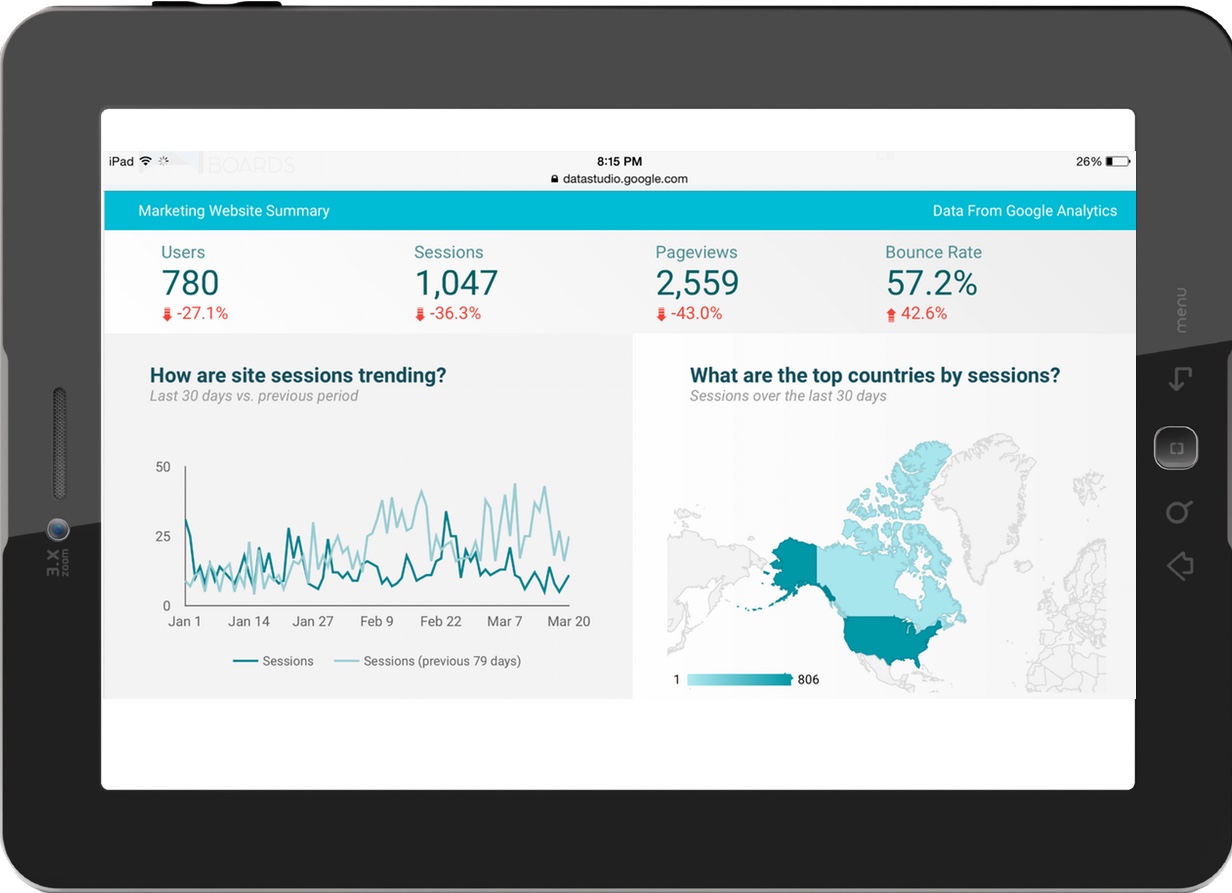 4) Google Data Studio Dashboard – Traffic Channels & Devices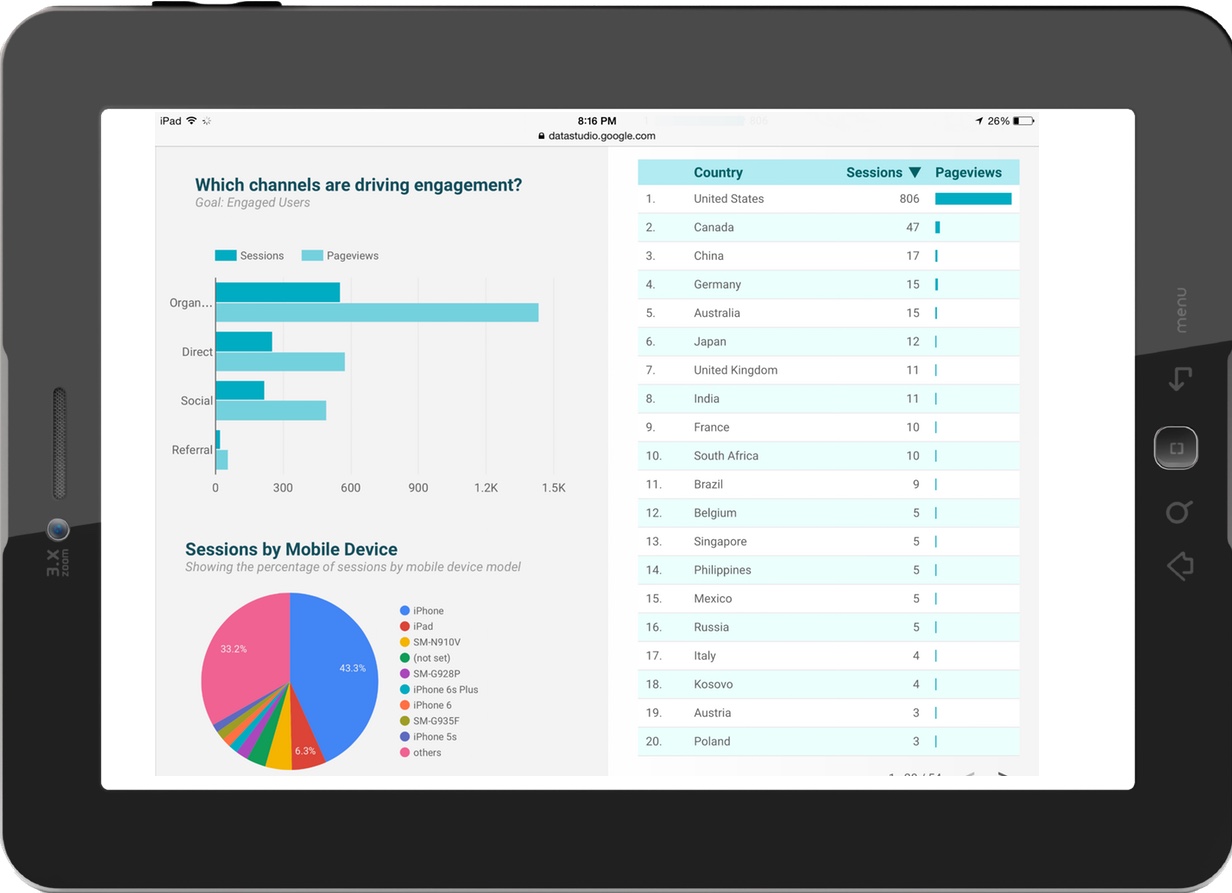 Details
Skills Used
Client
Project Link