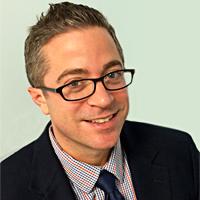 Hi, I'm Chris Strange.
I'm a Digital Marketing Director
A LITTLE BIT ABOUT ME
---
Chris Strange
Hello! I'm an experienced professional with a background in digital marketing, web development and user experience design. I consistently deliver quality results through hands-on project management, from development to analysis. I'm also an expert at presenting creative concepts and strategy to upper management and clients.
TECHNICAL SKILLS
---
SKETCH
INVISION
ADOBE CREATIVE CLOUD
HTML
CSS / SASS
JAVASCRIPT/JQUERY
GOOGLE ANALYTICS
HUBSPOT
SALESFORCE
WHAT I DO
---
DIGITAL MARKETING
UX DESIGN
WEB DEVELOPMENT


Listen. Design. Develop. Measure
Whether you're a startup in need of establishing your online presence, or a Fortune 500 organization looking for repeat customers, I can help. I build dynamic websites, email & social campaigns that create results tied directly to your unique business goals.
Services

UX DESIGN
You know when you're using a website or an app, and you get frustrated when it doesn't do what you want it to? My job is to make sure that doesn't happen. I design user-centered digital interfaces.          

WEB DEVELOPMENT
My code maintains a seamless connection with your audience. I use intelligent prototyping and modern front–end coding techniques to create functional, elegant experiences.          

DIGITAL MARKETING
I design and manage web, social and email-based campaigns that increase website traffic, boost sales, and cut costs. I use Google Analytics to gauge campaign performance & optimize ROI.
Projects
Google Analytics: Data Studio Dashboard
I created this analytics dashboard for one of my retail e-commerce clients.  Built in Google Data Studio, this dashboard gives the store owner on-demand access to their marketing website data.
Redbull401k.com: Retirement Planning Microsite
Built for Transamerica Retirement Solutions, I developed this microsite to deliver important retirement planning information and interactive resources for Red Bull employees.
In-Flight Entertainment App
To further my skills in UX design, I've been on a mission to master Sketch design software and the Invision prototyping tool.
Coredispo.com: Corporate Real Estate Website & Branding
Corporate Real Estate Dispositions, Inc.'s team of experts handles the challenging leasing and sale of excess corporate real estate to maximize value of assets for their clients around the world.
The Apex Boards: E-Commerce Website
The Apex Boards offer a one-of-a-kind transportation experience with their innovative products including the Tumbler all-terrain hoverboard and Apex Star I SP800 Speeder.  Their high-tech boards are made of the highest quality materials like carbon fiber and higher-capacity lithium ion batteries.
Healthcare Client Retirement Microsite
Built for Transamerica Retirement Solutions, this mobile-enhanced microsite delivers important retirement planning information and interactive resources for Ascension Health employees.
Outdoor Recreation Insurance Company Website
As outdoors people who understand mountaineering, skiing, whitewater, sea kayaking, equine, marine and other non-motorized outdoors recreation risks. Pachner & Associates are experts in providing insurance services to the outdoor recreation industry.
Music Charter School Website
New York City's Washington Heights and Inwood Music Community Charter School provides rigorous academic instruction, intensive music education and a positive learning environment.

Elizabeth O'Brien, CASL
Vice President of Retirement Marketing at Transamerica
Chris possesses great skills that span both marketing and technology. Driving digital strategy from its infancy through execution is one of his strongest traits. He has a clear capability to bring value and sees change as an opportunity. A delightful business partner who injects creativity and energy into the process while never missing the customer's point of view.

Betsy Weinberg
Senior Communications Consultant at T. Rowe Price
Chris brings his insights to every project and advances the business.   His multi-disciplinary skills make him an invaluable business partner.  Chris always meets client needs and then exceeds their expectations!

Gary Gollenberg Jr.
Director of IT Services at Concordia College–New York
I only had 1 class [at Manhattanville College MS Integrated Marketing Program] with Chris but I wish that I had many more. Chris' skills in the classroom are amazing. The presentation he gave is one of the top 3 I have ever seen. I am disappointed that I only had the 1 class with Chris because I would have improved my skills by being a class with him.

Rob Goldman
Vice President - Transamerica Retirement Solutions
Over the past few years I have worked closely with Chris to develop and present our digital presence to clients and prospects. He is a definite pro and great teammate. I would recommend Chris and his work to anyone looking for someone with his talents.

Brodie Wood
Senior Vice President, Not-for-Profit Markets - Transamerica Retirement Solutions
Chris is a very result oriented person who has always done a great job of taking a vision around a digital marketing idea and turning it into something that works. Chris also has a good business sense and is always focused on what the end customer needs with the work he does.
Clients